Electricity Human Resources Canada (EHRC) released its five-year Electricity in Demand: Labour Market Insights 2023-2028 report recently at a national launch event in Toronto at Ontario Power Generation (OPG) with attendance by industry executives, labour representatives, educators and sector stakeholders.
Finding Balance The Role of Balance of System in Delivering More Efficient and Cost-Effective PV Installations
Balance of Systems (BOS) typically encompasses everything but the solar panel module itself: inverters, racking and trackers, cable management, batteries, and storage, even software and labor costs. Underlying and tying together all these systems is a solar plant's physical and electrical infrastructure.
With renewable energy as the future, BOS will play a larger role in increasing the performance and minimizing the cost of commercial-scale PV installations. While there is plenty of room for individual improvements in solar infrastructure, examining BOS, as a whole, can help uncover opportunities. Physical and electrical infrastructure connects and underpins the entirety of any solar installation and is an ideal lens through which to approach BOS.
Learn how to deliver a more efficient and cost-effective PV installation in this new problem-solving white paper from Panduit.
Download the Whitepaper HERE
Pathways to Net-Zero: Electrification and Transitioning to a Electricity-Based Economy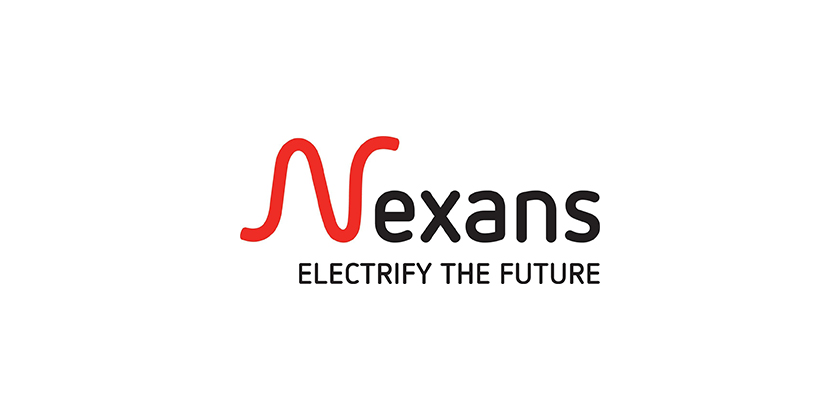 This article stems from the discussion at Nexans' Change the Current event hosted this past month at the Evergreen Brick Works in Toronto, focusing on the presentation by Dr. Bruce Lourie, a policy expert and best selling author. The theme of the discussion was electrification, clean energy, and achieving net-zero-carbon in Canada and what an electrified future means practically. Read More
---
November 23, 2023 By Blake Marchand The demand for transformers and switchgear is being impacted by the proliferation of new industries: renewables, solar, energy storage, and data centres, for example. Historically, housing-starts were the key driver for transformer and switchgear demand. According to a panel discussion from Scotiabank and JST Power Equipment EVP & GM,… Read More…
---
December 7, 2023 Yesterday, December 6th, the Electrical Safety Authority (ESA) held its Annual Meeting and Ontario Electrical Safety Awards to celebrate leadership and electrical safety excellence. In addition to the awards, ESA's Chair Christopher Hopper, and Chief Executive Officer, Josie Erzetic, highlighted ESA's accomplishments from the previous year, and Patience Cathcart, Public Safety Officer provided key findings of… Read More…

The premiers of British Columbia and Newfoundland and Labrador have signed a statement of co-operation, agreeing to work together to advance clean-energy solutions that will deliver good jobs and tackle the climate crisis. "While we may be premiers on opposite sides of the country, we share many common challenges and common opportunities to build a… Read More…

On the eve of November 21, 2023, during Electricity Canada's Powering Partnerships reception in Ottawa, AltaLink was recognized with two awards for achievements in both reliability management and safety performance.  "As Alberta's largest electricity transmission provider, Albertans depend on us to deliver the energy that they need, when they need it. We take that responsibility seriously," said… Read More…

On September 25, ENMAX Corporation (ENMAX) was pleased to announce that after a rigorous and competitive market process, Sheri Primrose had been appointed as Chief Financial Officer (CFO) effective the same day. Sheri has spent the last 17 years of her career here at ENMAX where she's held progressively senior roles from a manager of… Read More…
---
November 7, 2023 Design Standard Accessories and Features Optional Accessories and Features Transformers may be provided with the following optional items if specified by the purchaser: Go HERE for more information Read More…

November 7, 2023 MAXIAMP® Overview United Wire & Cable has developed a complete unarmoured power cable ventilated enclosure system that provides a one-stop solution to the challenge of transferring power from one point to another at a very low installed cost to the system owner. This system is called the MAXIAMP® Cable Bus Feeder System and is superior to bus… Read More…

November 6, 2023 Now available from 10E-300E Mersen is excited to announce the expansion of its line of Amp-Trap 15.5kV E-rated bolt-in transformer fuses. By expanding the coverage of the bolt-in mount fuses at the 15.5kV voltage class to 10E-300E ratings, Mersen can now provide superior protection to a wider range of applications. Mersen's Amp-Trap… Read More…

September 26, 2023 UT10 Puller Features Go HERE for more information Read More…
---
November 17, 2023 DiscoverEE Sessions feature a different speaker every second week, keeping you up to date on the latest efficiency sector research and best practices. Join Efficiency Canada & Friends for a quick presentation, followed by your questions answered. Date & Time: Go HERE to register Read More…

November 7, 2023 Electricity Human Resources Canada (EHRC), a non-profit dedicated to supporting the human resources needs of the electricity industry, is hosting a Funding Forum on November 15th. EHRC empowers the people who power your world – and wage subsidy and incentive programs are a big part of bridging the gaps between employees and… Read More…

October 11, 2023 At the 2024 IEEE PES T&D Conference and Exposition, find the expertise and next-gen innovations you need to accelerate the future and make tomorrow's grid today's reality. The technology is here. The funding is here. Now it's time to start moving the industry forward — faster. 6-9 MAY 2024 | ANAHEIM, CA… Read More…

October 11, 2023 Join CEATI November 2023 as they bring their transmission and distribution events back together – reunited to form the CEATI T&D Conference. This event will take place in Fort Worth, TX on Nov 14-15, 2023 and will cover all T&D assets including transmission and distribution lines, as well as substations, grounding & lightning, and… Read More…